Jo Earlam Profile - Earlam & Partners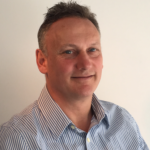 Commodity Consultant at Earlam & Partners
#1 out of 20 Macrovesta Analysts
#1 out of 100 commodity experts
Main sector: Commodities, Forex & Stocks
Jo Earlam Report Coverage
Weekend Cotton Bullets – 06/08/2023
Weekend Cotton Bullets – 16/06/2023
Weekend Cotton Bullets – 08/06/2023
Weekend Cotton Bullets – 02/06/2023
Thursday Cotton Bullets – 29/06/2023
January 1984 - December 1990
Stock brokerage & derivatives
Jo Earlam worked for 6 years as a stock broker in London, where he learned about trading and derivatives until his departure in 1990. 
January 1984 - December 1990
January 1991 - December 2008
Jo Earlam starts trading Brazil cotton
Jo worked as a senior trader and part owner of a commodity trading business in Liverpool. In 2000, Jo started trading Brazilian cotton (among other origins) to destinations such as Japan, Indonesia and Pakistan. Jo also gained experience in currency trading as well as hedging strategies for cotton clients.
January 1991 - December 2008
January 2009 - Today
Creation of Earlam & Partners Ltd
Jo started his own commodity consultancy business, based on the Wirral, providing weekly reports on the futures and physical cotton market. He also began brokering cotton to his clients as well as consulting. EAP currently provides insight on the cotton market and risk management solutions as well as sourcing and sales of cotton. 
The risk of loss associated with futures and options trading can be substantial. Opinions set forth herein should not be viewed as an offer or solicitation to buy, sell or otherwise trade futures, options or securities. All opinions and information contained in this email constitute EAP's judgment as of the date of this document and are subject to change without notice. EAP and their respective directors and employees may effect or have effected a transaction for their own account in the investments referred to in the material contained herein before or after the material is published to any customer of a Group Company or may give advice to customers which may differ from or be inconsistent with the information and opinions contained herein. While the information contained herein was obtained from sources believed to be reliable, no Group Company accepts any liability whatsoever for any loss arising from any inaccuracy herein or from any use of this document or its contents. This document may not be reproduced, distributed or published in electronic, paper or other form for any purpose without the prior written consent of EAP. This email has been prepared without regard to the specific investment objectives, financial situation and needs of any particular recipient. For the customers of EAP, this email is produced exclusively for our business and expert clients, it is not for general distribution and our services are not available to private clients. Past performance is not indicative of future results.