EAP Weekend Cotton Bullets 24.04.22

CTK22 139.46 (+0.87)
CTN22 135.85 (-2.04)
CTZ22 119.16 (-1.02)
Zhengzhou CF205 – 21,475 (+45)
Cotlook "A" Index – 156.50 (-0.70)
Daily volume – 19,348
AWP – 136.20
Open interest – 205,029
Certificated stock – 1,101
May/July spread – (+3.61)
July/Dec spread – (+16.69)
May 1st Notice Day – 25th April 2022
July Options Expiry – 10th June 2022
July 1st Notice Day – 24th June 2022
– It was much quieter in the last week following the life of contract highs so far seen in K, N & Z22 seen last Thursday 14th April. Volume averaged just 29,631 contracts over the week with 1st notice day for K22 on Monday.
– For the spot month N22, the market traded in a 900 point range between 135.00 and 144.00 with the contract settling near the lows of the week in what was a rather nasty close with more selling likely! Volume at 29,631 contracts daily was more than 20k lower than the previous week, whilst overall open interest at 205,029 contracts is the lowest it has been since late August of 2020!
– Cotton was not helped by stock markets which fell sharply on Friday as the prospects for higher interest rates and geopolitical concerns weighed on equities and other asset classes.
– The US$ index also went to a new recent high as it extended the bull run that began in early 2021. We remain of the opinion that continued volatility across all asset classes should be expected!
– The CFTC COT report showed Managed Money (MM) to be sellers for the 2nd consecutive week. MM sold 4,794 contracts to take their long to 73,512 contracts. Between MM, OR and NR their overall net long is down to 98,211. Looking closer we can see 51% of the MM, OR and NR position is a net long in old crop whilst the balance is in new crop Z22.
– Clearly rolling from N22 to Z22 is an attractive option for a fund noting that based on Friday's close you are in the Z22 contract nearly 17c/lb cheaper!
– Z22 has performed rather better than N22 in the last week and settled 520 points below its life of contract high of 124.36. There are plenty of reports out there suggesting Z22 is headed to 150c/lb and beyond. For sure the Z22 option bets are confirmation of the fact noting there are 17,526 option bets open between the 140 and 230c/lb strikes in December!! Oddly there are few open put options that are even close to current prices and "the crowd" would all appear to be in the bull camp. That frightens us!
– We are not in the bull camp being conscious of the fact that Z11 fell like a stone back in June 2011 and despite a West Texas drought just like we have today! Our own view is that Z22 is "fully valued" largely based on timing, past history and recession fears that will play out in the 2nd half of 2022!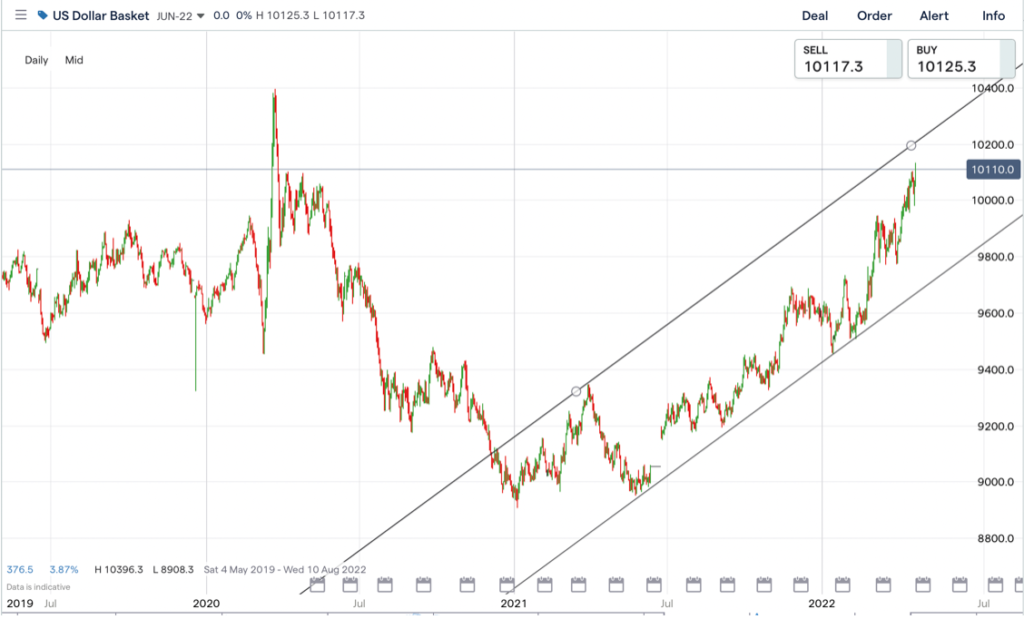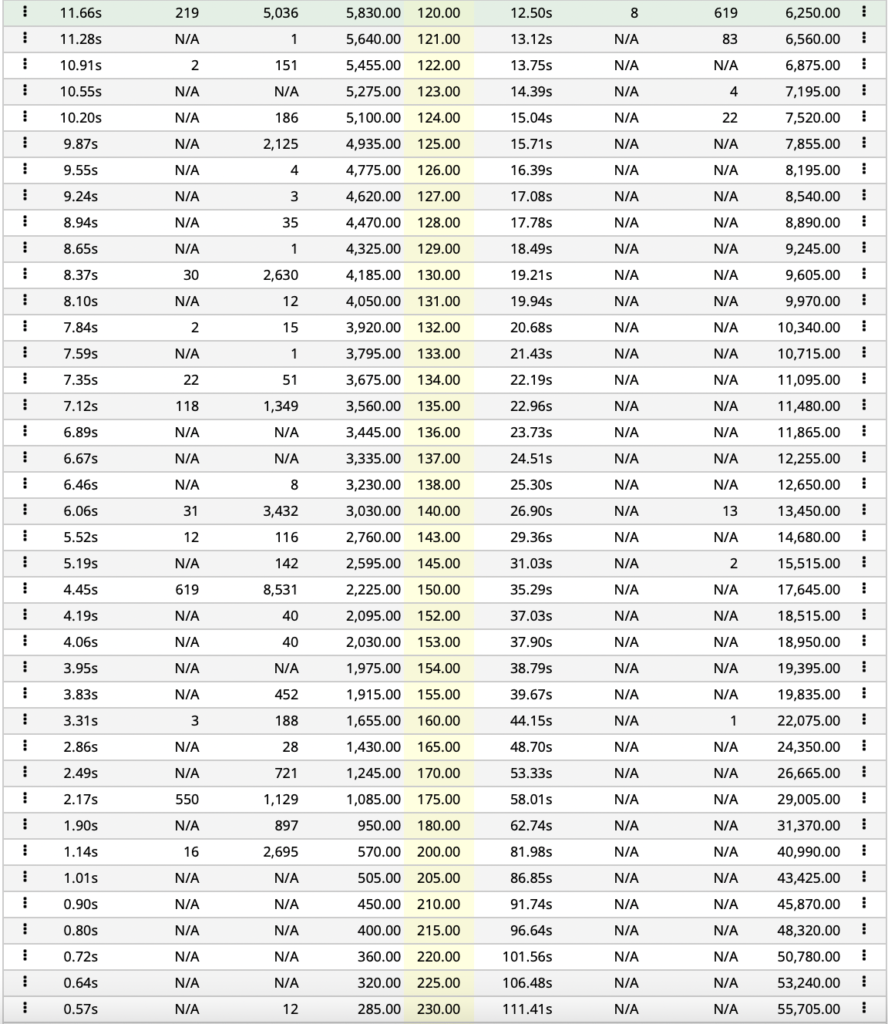 – Reliable information out of Brasil advise higher costs on inputs and the concerns over global demand as consequence of Ukraine war can reduce production of new crop.
– According to Cepea (Center of Advanced Studies in Applied Economics), majority of mills are using cotton from stock and as we hear in other parts of the world it's still very difficult to pass current spot prices onto to the textile chain.
– Brazilian shippers are experience difficulties to export to Shanghai due to rigid government measures brought in by newest covid-19 lockdown. Shipping lines are offering alternative routes such as Xingang and Ningbo. This logistic problem due to demand excess after pandemic can get worse, subject to its extension.
– Lockdown is also causing problems in other area of supply chain. Chinese textile companies are operating on limited capacity because of lockdown, with many factories having to halt production completely, which in this case, is causing huge supply issues for retailers such as ASOS, NEXT and H&M. We are also seeing reduced demand, with retail sales falling 1.4% in – March in the UK, which highlights the extent of the cost-of-living crisis and inflation increase.
– Next stock price appears to be performing marginally better than their online counterparts with a comparison chart detailed below! The Green chart line of Next share price confirms the fact!
– Weiqiao and Texhong which usually have an uncanny correlation with the spot Cotton price look to have put in at least a short term top!
– We have been seeing less demand out of India than expected since the removal of their import duty on cotton imports. The market reacted strongly to the expected announcement at the time but this has not been sustained. In addition those mills looking to buy are facing the problem that not many origins have cotton to sell as well as the same logistical issues we have seen for the last few years, especially out of West Africa which is a preferred origin in India.
– We are likely to see Russia start to default on their foreign debt as they are currently in a 30 day grace period on $649 million of debt payments that were due 4th April. If this were to occur markets would likely experience a risk off event. We would see funds cut their exposure to take account of the uncertainty regardless of the fundamentals, technical and statistics which will draw liquidity from the system and add further volatility to the market, creating a liquidity crunch.
In conclusion, the market has so far not exceeded the 144.78 seasonal high for N22 (an almost exact 3 x the 19/20 seasonal low at 48.35) but it is far too soon to suggest that the action seen since is suggesting the final high is in. With reference to old crop, EAP maintain that a stand aside approach is the best policy noting that spinners margins do not reflect the Cotton spot price. Exposure to unfixed "on call" positions in July 22 should be avoided if possible, but if exposed we would maintain that fixing and hedging the downside risk using option strategies is the best policy. For new crop, we are of the belief that Z22 at current levels should be taken advantage of by growers for at least 30% of their anticipated crop!
*Please note that we only share CFTC CTO on weekend reports. 
No image or information display on this site may be reproduced, transmitted or copied (other than for the purposes of fair dealing, as defined in the Copyright Act 1968) without the express written permission of Earlam & Partners Ltd. Contravention is an infrigement of Copyright Act and its amendments and may be subject to legal action. 
The risk of loss associated with futures and options trading can be substantial. Opinions set forth herein should not be viewed as an offer or solicitation to buy, sell or otherwise trade futures, options or securities. All opinions and information contained in this email constitute EAP's judgment as of the date of this document and are subject to change without notice. EAP and their respective directors and employees may effect or have effected a transaction for their own account in the investments referred to in the material contained herein before or after the material is published to any customer of a Group Company or may give advice to customers which may differ from or be inconsistent with the information and opinions contained herein. While the information contained herein was obtained from sources believed to be reliable, no Group Company accepts any liability whatsoever for any loss arising from any inaccuracy herein or from any use of this document or its contents. This document may not be reproduced, distributed or published in electronic, paper or other form for any purpose without the prior written consent of EAP. This email has been prepared without regard to the specific investment objectives, financial situation and needs of any particular recipient. For the customers of EAP, this email is produced exclusively for our business and expert clients, it is not for general distribution and our services are not available to private clients. Past performance is not indicative of future results.